Hi!
Thanks for your interest in C.O.T.A and our transgender support organizations.

Here is how it works:


C.O.T.A. (The Central Oklahoma Transgender Alliance) is a support group with Renaissance affiliation. Focusing on transgender issues and is for both M-to-F and F-to-M transgender individuals and their Significant Other.
C.O.T.A. meets on a monthly basis. Usually the second Saturday. In addition, throughout the year we have "Special Events" such as a pool party, Thanksgiving Dinner, etc.
As "the organization" C.O.T.A. publishes a monthly newsletter, "The Sooner Belle," for all members. In addition, the C.O.T.A board of directors is responsible for outreach activities including advertising and newspaper articles.

All members pay an annual membership fee to C.O.T.A., presently, $25 for an individual or $35 for an individual plus significant other. Significant Others are full members and have representatives on the board of directors. This pays for the newsletter, advertising, postage and other operating costs.
If you are a transgendered person and live in the Oklahoma area, we invite you to contact us.


If you have any questions, please don't hesitate to contact us.




Contact Information!
E-mail

Billie
Snail-mail

COTA
PO Box 60354
Oklahoma City, OK
73146
The Application Form and the Sooner Belle are available online in PDF format. To view these you will need to have Adobe Acrobat Reader installed on your computer.

Acrobat Reader is available for FREE.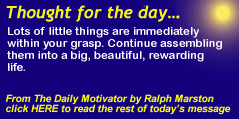 For more information about the national organization C.O.T.A. is associated with .
We also recommend the following
This CrossDress WebRing site is owned by
COTA
Updated 02-07-2004